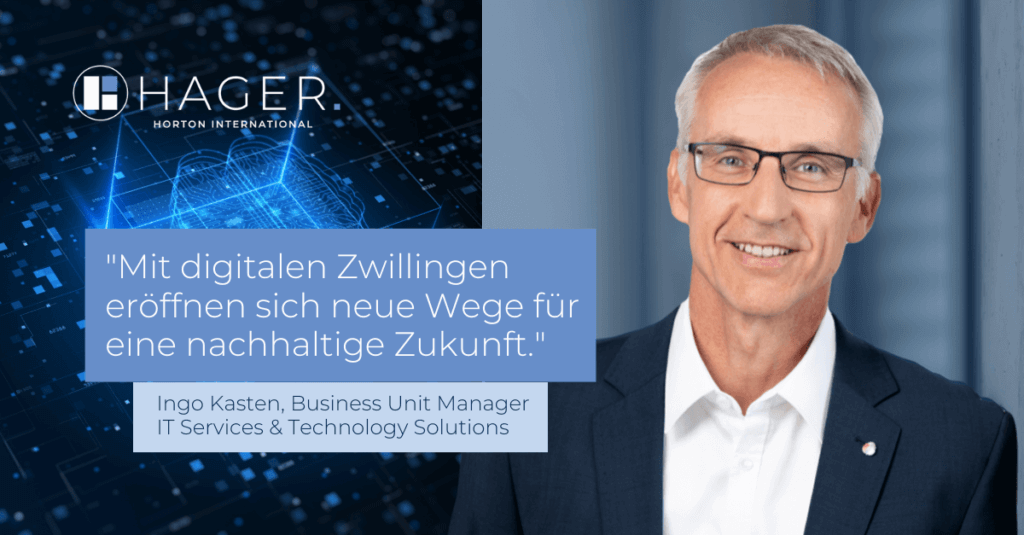 Sustainability and compliance as a strategic decision
Sustainability goals are still seen by companies more as cost drivers and the added value is often questioned. Sustainability only becomes expensive if you save on it. You risk expensive crashes if the compass points in the direction of child labor or a critical CO2 load for products or individual components. The result is usually scandals, sanctions and permanent damage to the public image. Against this background, the environmentally friendly and responsible image that companies and corporations communicate about themselves is being questioned more and more critically. Consumers and competitors do not forget the whitewashing of climate balance sheets ("greenwashing") and incorrect information about supposedly fair products.
SMART DOUBLES REDUCE RISKS
Digital twins have their moment in effective – and proactive – sustainability risk management. They map the entire cycle virtually - by showing the processes in a manufacturing plant or production line, for example - and can draw conclusions from (sensor) real-time data and through simulation that contribute to decision-making in corporate reality. As smart "doubles", they facilitate traceability in the supply chain and for products (e.g. in the event of contamination). They classify overdue obligations as a risk, which means that damage and legal risks can be averted. This exact virtual representation and traceability for possible causes of damage already plays a major role, especially in retail and in the production of food, medicines and supplier parts for car production. More and more industries are benefiting from the digital twins that are tailor-made for them when it comes to fail-safe work and production processes. They are the "crash test dummy" for all possible scenarios.
SUSTAINABILITY HAS RELEVANCE TO SALES
Sustainable products and services are no longer a niche today. Despite the reservations that still exist, sustainability is already making a significant contribution to sales in most sectors and companies, in other words, sustainability is worthwhile. For developing and manufacturing companies in particular, this represents an economic lever that must not remain unused. Holistic sustainability - credible sustainability communication is part of it - has become a competitive factor. A good and stable sustainability image as well as practiced sustainability in terms of resource conservation and social responsibility has a positive impact on classic economic indicators.
"CLEAN" PURCHASING
The trick is in the detail: Products that the company uses itself can also be tricky. Were the many headsets in the office really climate-neutral and manufactured abroad in accordance with operational compliance, which is strictly committed to environmental protection, some may ask. Goods, services, rights - when procuring them, companies follow many voluntary compliance guidelines, including more animal welfare and fair trade certificates. The supply and production chains are transparent, the suppliers have integrity: "clean" purchasing is based on responsibility and due diligence. If there are omissions and mistakes afterwards, a loss of face in the media ("shitstorm") is often just the lesser evil.
RISK PREVENTION AT THE PUSH OF A BUTTON
Back to production. Here it is digital twins that constantly monitor sustainability goals. Immature products and contestable manufacturing steps in the factory, the real cost drivers, can be identified or "predicted" with the digital tool. In addition, simulated stress tests can be used to check the crisis resilience of the supply chain. As a result, digital twins make supply chains more resilient. For example, what is the effect of the temporary failure of a central component whose paintwork no longer meets the stricter EU eco standards? The digital twin, the recognized tool for risk prevention and more efficient management, then runs through alternative options for action at the push of a button.
BEST FRIENDS
Environmental considerations and compliance, which go far beyond the legal requirements, are often, but not necessarily, congruent. Sustainability and compliance are pretty much best friends, but they are not twins. But sustainability without compliance and vice versa would hardly be credible. Digital twins that connect the real world with the virtual one can ensure supply chain and energy supply compliance (green electricity!) - and in turn they can optimize CO2 food print sustainability throughout the life cycle; their high potential for sustainability assessment speaks for itself. Digital twins are able to bring the two together, especially where the scales are not balanced, such as wholesalers and application companies with their greater focus on compliance.
CONCLUSION: STRONG ON THIN ICE
Digital twins see "everything" - knowledgeable teams see more overall. In the end, the human factor remains decisive. In concrete terms, this should prompt companies to set up multifunctional teams in which production and logistics specialists, lawyers and, if necessary, chemists can share their respective know-how, in addition to modeling tailor-made architectures for digital twins (including digital factories) and other simulation tools merge compressed. Experience proves the advantages: All findings relevant to ecological, ethical safety and legal compliance can be effectively bundled. In the end, the results of such interdisciplinary teams are more profitable than most companies can imagine. If you don't invest in it, you run the risk of acting too late in an emergency. The image of a responsible company is becoming more and more complex and therefore more vulnerable. An identified toxic dye here, a previously overlooked dark link in the supply chain there: Experts from different disciplines must then immediately stand on the "thin ice" in a practiced team exchange and initiate measures. There is no time to lose. Real or supposed misconduct is made public immediately and duplicated millions of times, depending on the company's prominence. Even the best communication strategy is then usually powerless.
"Sustainability, efficiency and resilience do not have to be conflicting goals."

Ingo Kasten, HAGER Executive Consulting, IT Services and Technology Solutions
Ingo Kasten, Business Unit Manager IT Services and Technology Solutions at HAGER Executive Consulting in Frankfurt/M. In particular, he identifies "modern IT heads" for digital transformation and Industry 4.0.