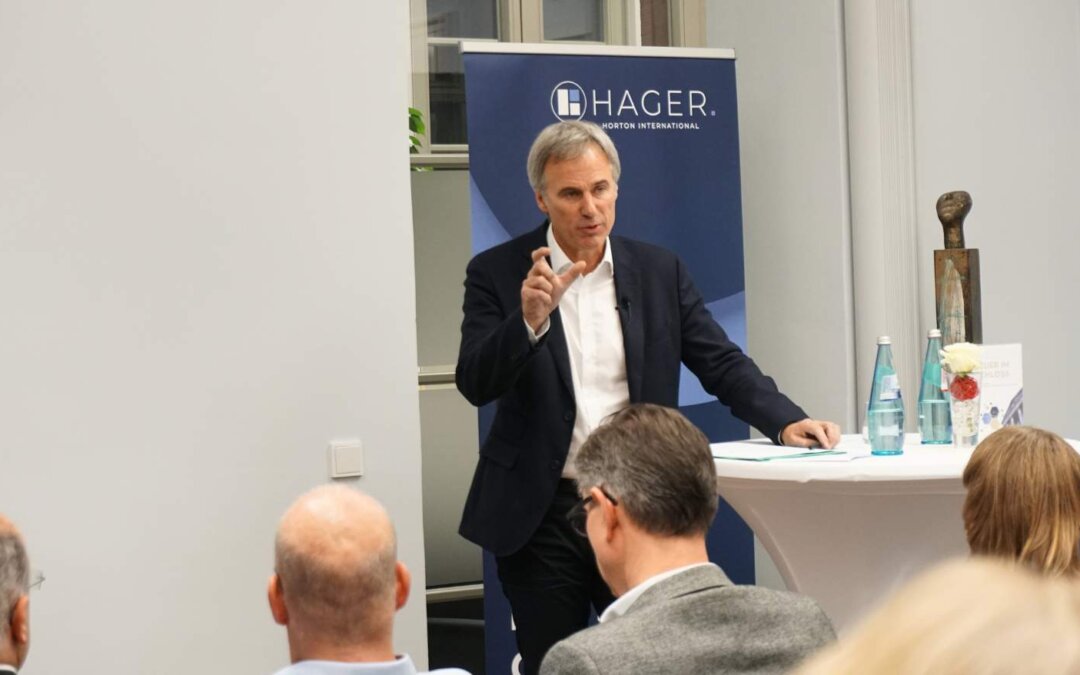 On November 14, 2023, our "Fire in the Castle" event took place for the 18th time - an evening full of inspiring conversations, exciting discussions and a festive atmosphere.
A conversation with the business magazine "Finanzwelt" and ours Business Unit Manager Financial Services, Henning Sander, about the pressure for transformation in the financial industry, the shortage of skilled workers and suitable strategies to combat it.
Interview with Dr. Petra Wicklandt, Head of Corporate Sustainability, Quality and Trade Compliance, Senior Vice President, Merck Group, Darmstadt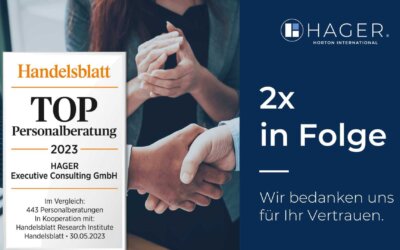 As part of an industry study by the Handelsblatt Research Institute, HAGER Executive Consulting made it into the top 40 for the second time in a row Executive Search Consultancies in Germany. The study emphasizes the importance of digitization.