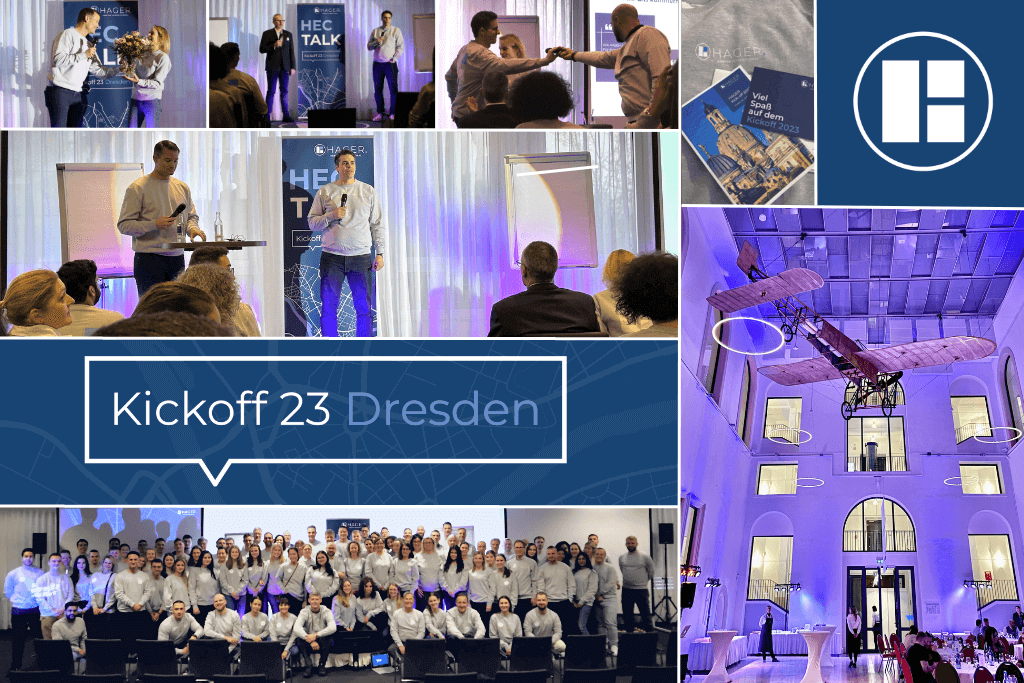 With full energy into the year 2023
We look back with pleasure on a successful and enriching weekend that took place from January 20th to 22nd, 2023 in Dresden. The annual kickoff event brought the entire team together to share, learn and celebrate.
One focus of the event was the topic "Attitude as a consultant".
"We are aware that consulting means taking care of the needs of our customers in a prudent and responsible manner. Consulting is caring, and that is our guiding principle in everything we do."

Martin Krill, CEO of HAGER Executive Consulting
The weekend program included exciting lectures and workshops by industry experts such as Natalie Becker, Ulrike Günther, Thomas Wetzel, Christof Schmid, Stefan Wetzel and Dr. Gunnar Thiemann. Topics ranged from design thinking and storytelling techniques to framing and the impact on cognitive biases.
The gala dinner in the Dresden Transport Museum also offered the opportunity to celebrate together and bring the weekend to a fitting close. The feedback from all participants was overwhelmingly positive and shows how enriching the event was for all employees.
"We are all now full of energy and ready for a successful 2023," says Krill. "The kickoff event showed us how important it is to come together, learn and support each other. It was a valuable and unforgettable weekend for the entire HAGER team."
HAGER Executive Consulting remains committed to providing the best for its clients and is committed to the highest standards of advice and support. This annual event underscores the company's commitment to nurturing and developing its team to continue providing excellence in the future.